What's the Best Ointment or Cream for Insect Bites?
October 19, 2022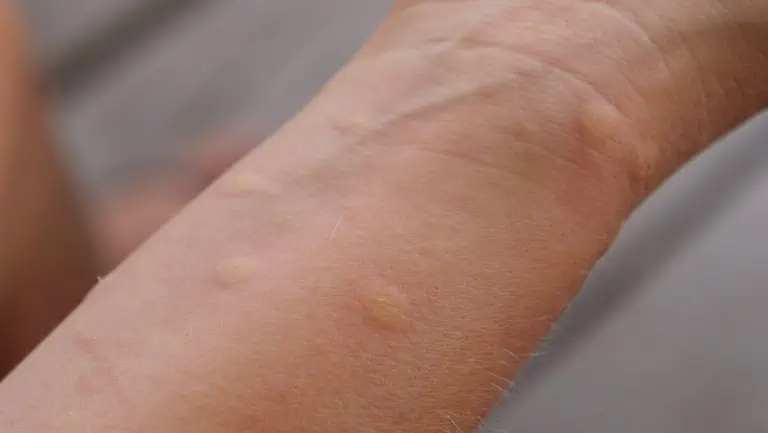 Are you the person mosquitos single out to dine on? Whether you've been eaten alive by these tiny, buzzing drones or bitten up by flies, fleas or other insects, your local drugstore — not to mention the internet — has products that can ease the itch and/or soothe the pain, and it's smart to keep one in your medicine cabinet and travel bag. But what's the best ointment or cream for insect bites?
That depends in part on your symptoms (do you have pain or just itching?) and your personal preferences (do you prefer a gel, love the idea of a handy applicator or favor plant-based ingredients?). The most important consideration, of course, is the active ingredients.
Ingredients to look for
Several ingredients can effectively tackle itching and inflammation, which are caused by the body's response to the saliva of the critter that bit you.
"Itching and swelling develop because the body interprets the saliva as a foreign substance and attacks it," said Jennifer Wong, D.O., a board-certified dermatologist at Riverchase Dermatology.
It begins its assault by releasing histamine, the same chemical that's released when you have an allergy attack. Histamine creates inflammation at the site of the bite, which tells immune cells to flock to the area. Many insect bite treatments contain hydrocortisone to tamp down the inflammation, which also calms the itching.
Others contain ingredients such as lidocaine that numb the skin, which can lessen both itching and pain. "Bonus" ingredients in some products moisturize and soothe.
Prefer a plant-based option? Natural insect bite treatments contain a variety of ingredients that cool or soothe the skin. Some natural ingredients, such as camphor, are known to reduce inflammation and pain.
"Just keep in mind that natural ingredients may not be as effective at reducing swelling or numbing the skin as hydrocortisone or lidocaine, and you may have to apply the product more often," said Dr. Wong.
What to put on insect bites: 5 dermatologist-approved choices
For mosquito bite relief or relief from pain and itching caused by other insect bites, here are five top picks according to Dr. Wong.
Benadryl Itch Stopping Gel Extra Strength
This gel contains 2% diphenhydramine hydrochloride, an antihistamine that effectively knocks out the itching and swelling according to many users. Other ingredients include glycerin, which soothes the skin, and camphor, which helps relieve pain and itching. Camphor was traditionally made from the bark and wood of the camphor tree, but the camphor used in most products today comes from turpentine.
Gold Bond Medicated Pain & Itch Relief Cream with Lidocaine
This remedy uses the maximum amount of lidocaine allowed in over-the counter products to numb the itch away. The anesthetic power of lidocaine makes this cream handy for easing the pain of scrapes and sunburns, too. Aloe leaf juice is a "bonus" ingredient that soothes the skin and reduces inflammation. Aloe fights bacteria, too, so it may help prevent the bite from becoming infected if you scratch it too fervently.
Aquaphor Itch Relief Ointment Maximum Strength
Hydrocortisone (1%, the maximum strength allowed) is the main ingredient in this hypoallergenic ointment, which boasts long-lasting relief — up to 12 hours, per the manufacturer. Additional soothing ingredients include petrolatum, mineral oil and glycerin. Keep a tube on hand for soothing skin rashes and eczema, too. Remember, ointments are a bit greasier than creams, but they're more effective at sealing in moisture.
Cortizone-10 Maximum Strength 1% Hydrocortisone Anti-Itch Liquid with Easy Relief Applicator
A great non-messy, on-the-go option, this liquid bug bite treatment is packaged in a lip balm-like tube with a spongy tip. To apply, just press on the bite with the tip of the tube. In addition to hydrocortisone, it contains other calming ingredients such as aloe leaf juice and avena sativa (oat) kernel extract. Stash these tubes in your pocket, purse and glove compartment.
Murphy's Naturals Insect Bite Relief Soothing Balm
Fans of natural products will appreciate this pleasant-smelling balm, which is packed with soothing ingredients including glycerin and a variety of essential oils (andiroba, eucalyptus, tea tree and chamomile). Bonus: The balm comes in a travel-friendly tin that can be reused or recycled.
When to see a dermatologist
If over-the-counter insect bite treatments don't help enough, your dermatologist can prescribe a stronger topical medicine to relieve the itch, inflammation and swelling.
Most insect bites are nothing more than a nuisance, but some bites can lead to complications if you're allergic to the venom, you were bitten by a large number of insects or the bites remain for a long period of time. In addition, some insect bites can cause systemic complications. Make an appointment with a dermatologist right away if you develop a rash, headache, fever, body aches or constant tiredness.
In some cases, a reaction may be so severe that it requires emergency treatment. Call 911 or go to the ER immediately if you develop difficulty breathing, chest pain, dizziness, vomiting or swelling of the lips, face or tongue.
Medically reviewed by Jennifer Wong, DO
Written by Jessica Brown, a health and science writer/editor based in Nanuet, New York. She has written for Water's Edge Dermatology, Prevention magazine, jnj.com, BCRF.org, and many other outlets.